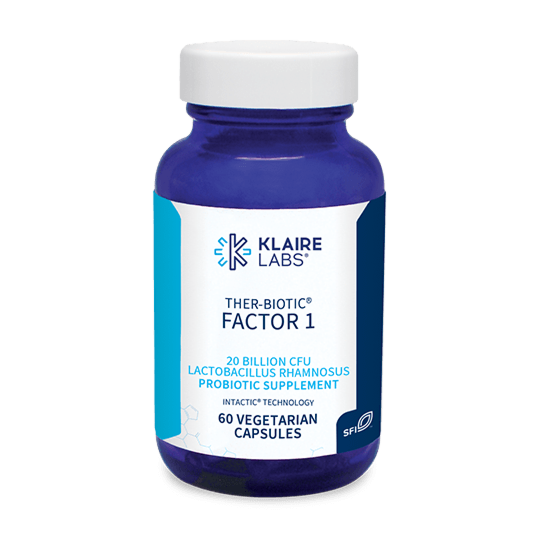 THER-BIOTIC® FACTOR 1
by Klaire Labs
NOTE: It is not uncommon during shipping for the ice pack to melt and the product to be warm upon receipt. Tests show that warm temperatures can result in as little of 5% loss in potency. 


PLEASE REACH OUT WITH ANY QUESTIONS.
Ther-Biotic® Factor 1 is a concentrated, 20 billion CFU Lactobacillus rhamnosus strain in an inulin base. An extensively researched species, L. rhamnosus has been recognized for robust L(+) lactic acid production and immune support.† Each capsule provides 20 billion CFU protected by our proprietary InTactic® technology for maximum viability throughout the intestinal tract.
Concentrated

 

L. rhamnosus

 

formulation
Clean and hypoallergenic for optimal results
Available in 20B CFU capsules
Read More