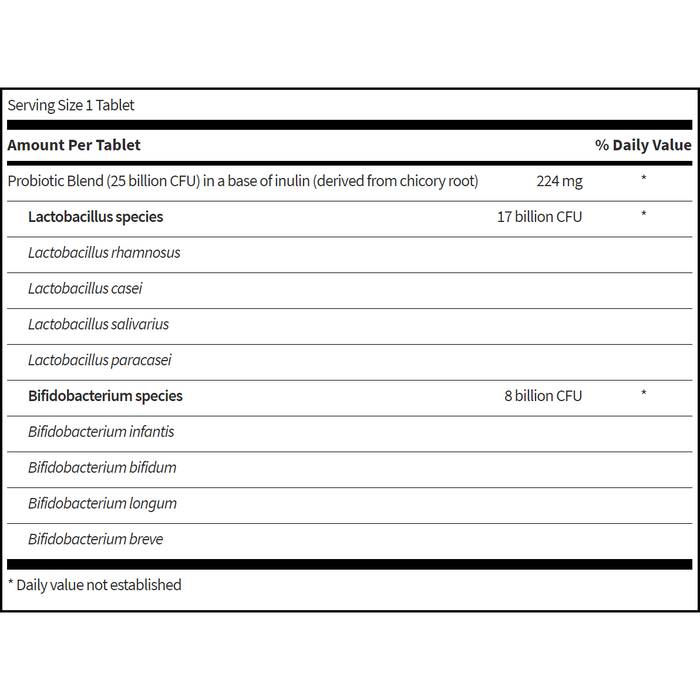 Pure-Biotic Children's Chewable
by Purely Integrative
 We suggest choosing UPS or Priority Mail for the shipping of your Probiotics.



It is NOT uncommon during shipping for the ice pack to melt and the product to be warm upon receipt.
Tests show that warm temperatures can result in as little of 5% loss in potency. 


PLEASE REACH OUT WITH ANY QUESTIONS.
High-potency, multispecies chewable probiotic.

Pure-Biotic Children's Chewable is a broad-spectrum, hypoallergenic probiotic supplement designed for children two years of age and older. These convenient, naturally-flavored chewable tablets deliver potent amounts of 4Lactobacillus and 4 Bifidobacterium species that benefit gastrointestinal, immune, and oral health in children. Pure-Biotic Children's Chewable is formulated with xylitol, a natural sugar alcohol that provides a sweet flavor and, unlike ordinary sugars, discourages dental plaque formation and tooth decay. 

Suggested Use: Chew 1 to 2 tablets daily preferably 30-60 minutes after meals.
Total Amount: 60 chewable tablets
Read More
Disclaimer

These statements have not been evaluated by the FDA. These products are not intended to diagnose, treat, cure, or prevent any disease.