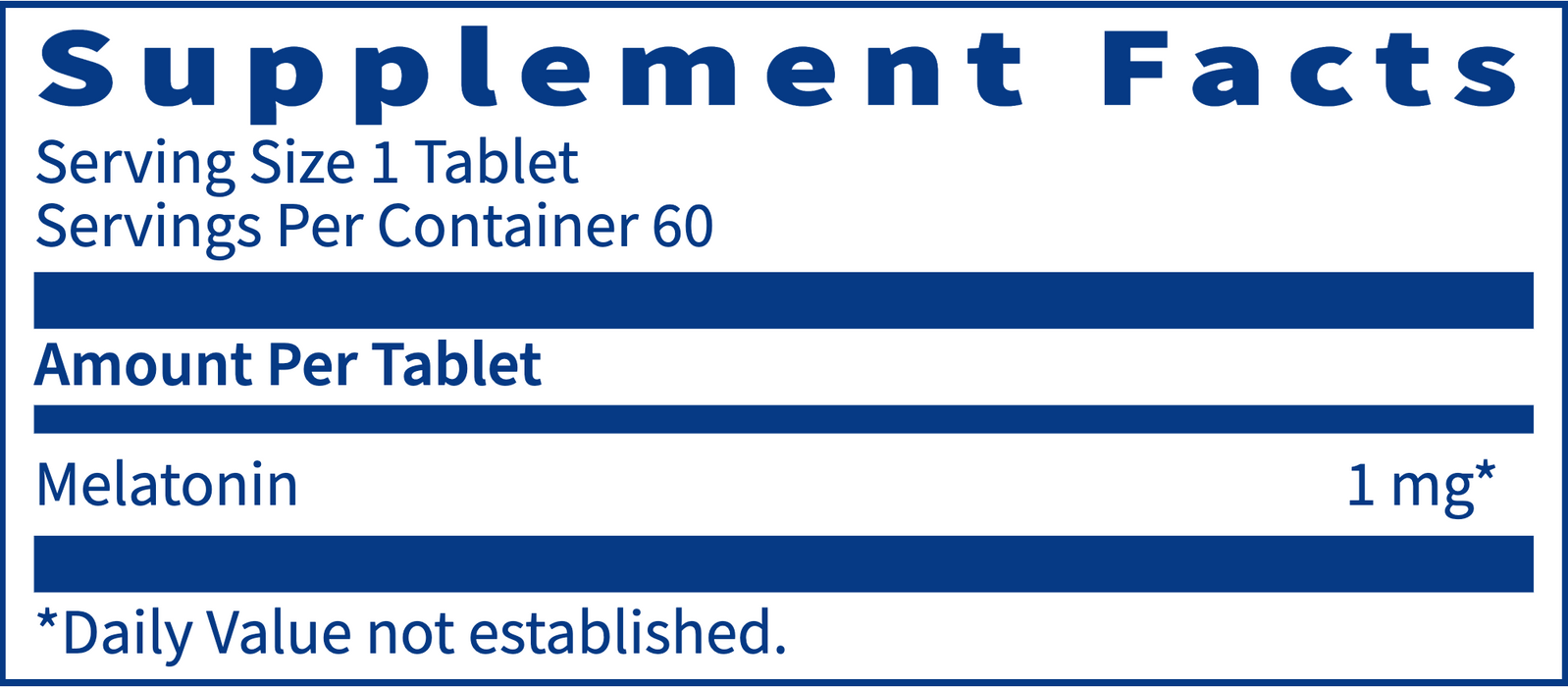 Melatonin (1 mg)
by Klaire Labs
Fast-dissolving 1 mg tablets.

Melatonin's role in maintaining normal sleep/wake cycles is well known. Supplemental melatonin is often needed to replace the body's declining production of this hormone that may occur with increasing age. Pharmaceutically pure melatonin is supplied in 1 mg tablets that dissolve quickly in the mouth for quick-release action. Tablets are scored for convenience in halving the amount taken if desired. Free of artificial sweeteners. Natural cherry flavor.

Suggested Use: 1 tablet before bed.
Total Amount: 60 tablets
Read More