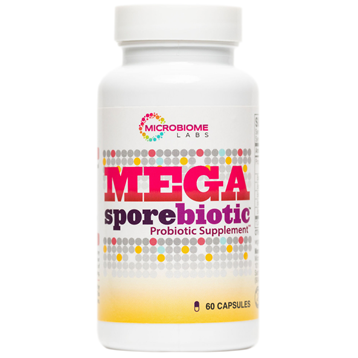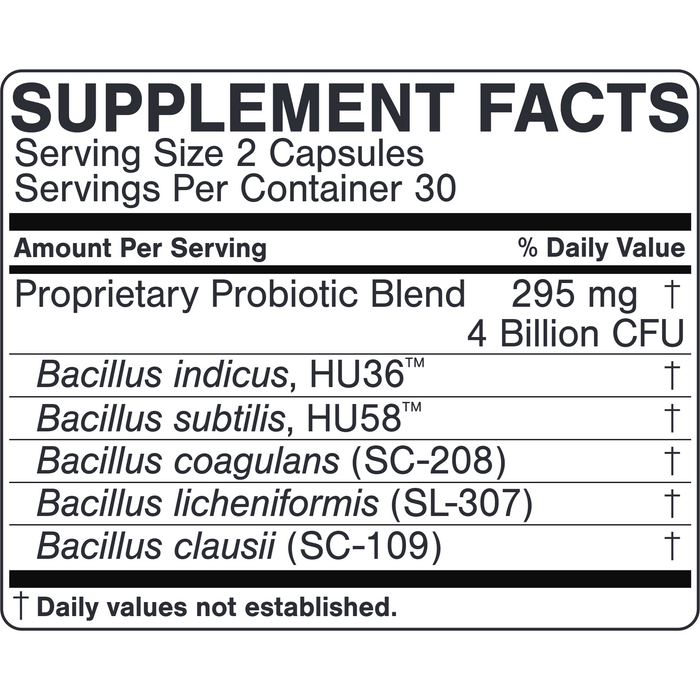 MegaSporeBiotic
by microbiome labs
MegaSporeBiotic™ is a 100% spore-based, broad-spectrum probiotic shown to maintain healthy gut barrier function. This unique all-spore formula effectively RECONDITIONS the gut by promoting microbial diversity and maintaining key health-promoting, commensal gut bacteria. MegaSporeBiotic™ boasts a 5-year shelf-life, does not require refrigeration, and maintains a healthy gut microbiome.*
Wheat Free
Dairy/ Milk Free
Gluten Free
Soy Free
Free of Artificial Colors/Flavors
Egg Free
Ages 5+: Start with ½ or 1 capsule with a meal and increase using the following protocol:
• Week 1: Take 1 capsule every other day
• Week 2: Take 1 capsule daily
• Week 3+: Take 2 capsules daily
Children under 5 years of age, please consult with your healthcare practitioner.
If you are pregnant or nursing, taking any medication, or have a medical condition, consult your doctor before using this product. Keep out of reach of children. Do not use if safety seal is broken or missing.
Read More