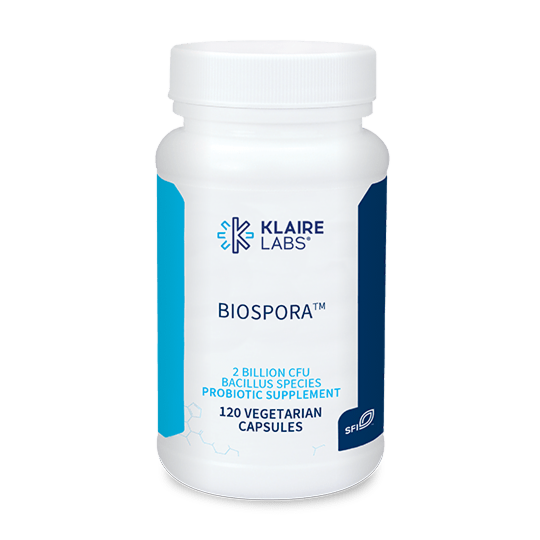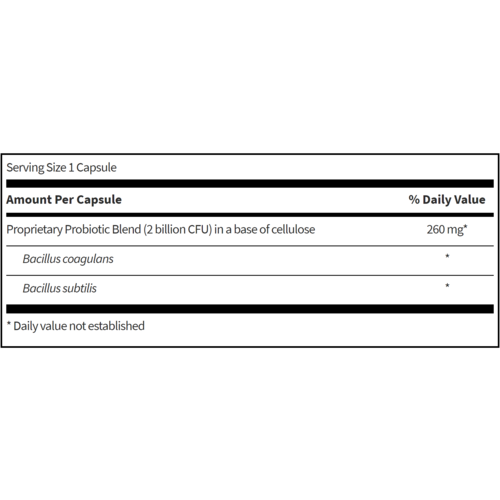 BioSpora™ is a powerful, hypoallergenic blend of  Bacillus coagulans and B. subtilis species formulated to provide unique probiotic support of healthy gastrointestinal and immune function. Each capsule of BioSpora™ supplies a total of 2 billion CFUs of B. coagulans and B. subtilis spores. BioSpora™ is recommended for enhanced support of normal GI and immune function. It is certified free of casein, gluten, and soy, and does not require refrigeration.
Suggested Use: 1 capsule daily with food or as directed by a healthcare practitioner. 

Servings Per Container: 120
Other Ingredients: Vegetarian capsule (hydroxypropyl methylcellulose, water) and coconut oil powder. 

Caution: If you are pregnant, nursing, have a medical condition, or taking prescription drugs, consult your healthcare professional before using this product. Keep out of reach of children.
Read More