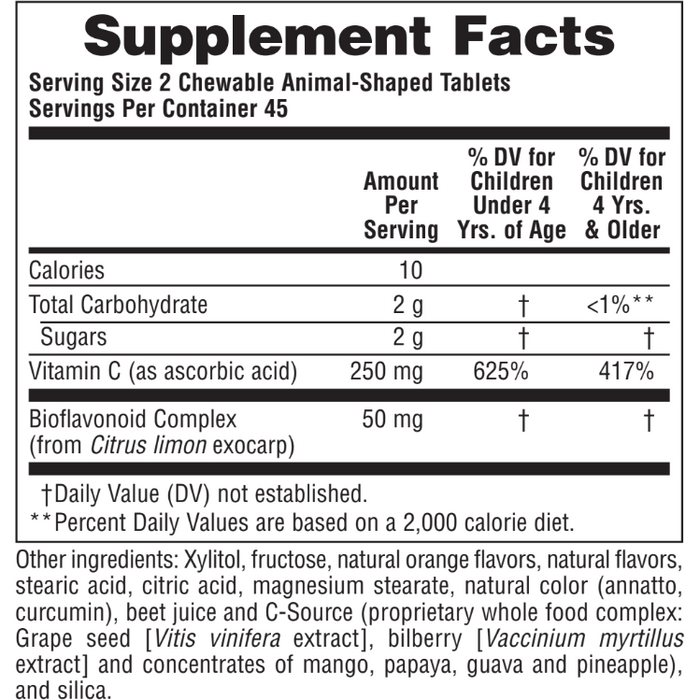 Vitamin C Chewable
by Nature's Plus Animal Parade
Animal Parade Vitamin C is constituted from whole food concentrates. This special Vitamin C blend for children includes citrus-based bioflavonoids, along with grape seed and bilberry extracts and concentrates of both mango and papaya. Be sure to include new and delicious Animal Parade Vitamin C as part of your children's daily health routine. Once they've tried it, the chewable convenience and tasty orange juice flavor of Animal Parade will reinforce a healthy habit they will be delighted to remember every day.
This product is hypo-allergenic.
This product is gluten free.
This product is vegetarian.
Read More
Disclaimer

These statements have not been evaluated by the FDA. These products are not intended to diagnose, treat, cure, or prevent any disease.