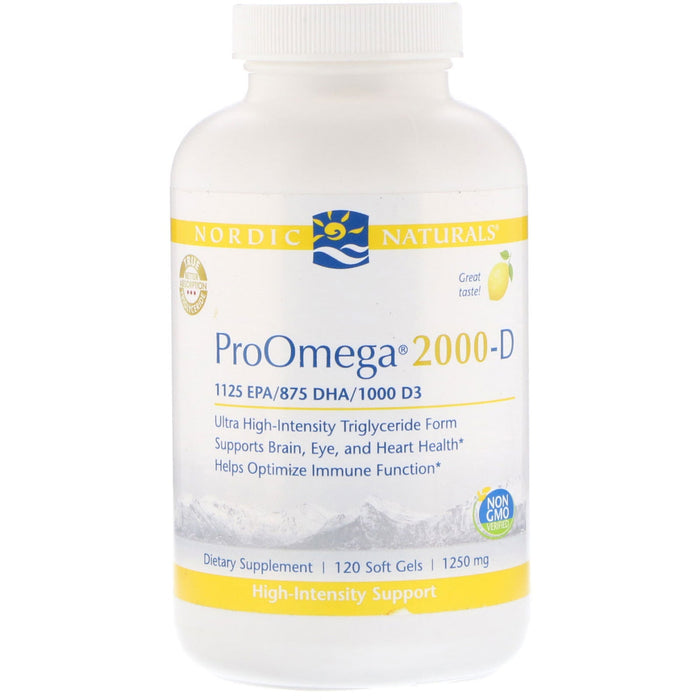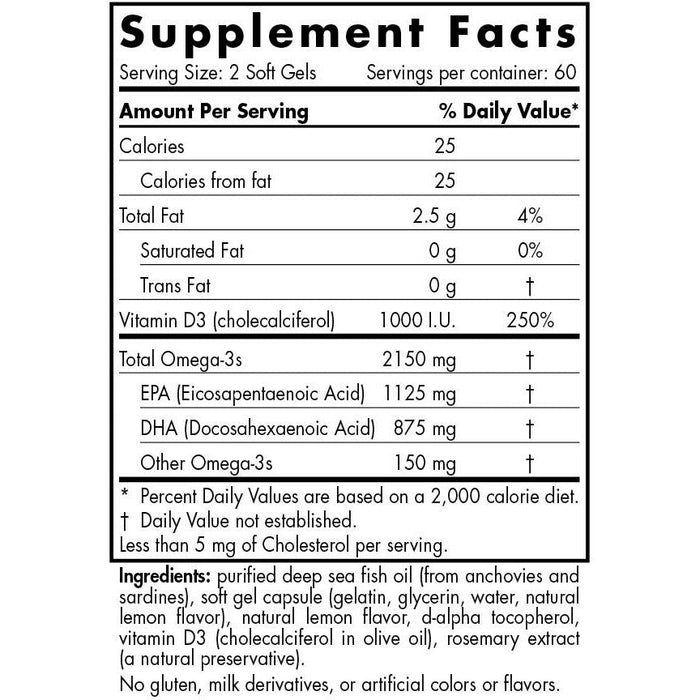 ProOmega 2000-D
by Nordic Naturals
Description:
In addition to the omega-3 benefits of ProOmega 2000, each serving of ProOmega 2000-D provides 1000 IU of natural vitamin D3 (cholecalciferol), meeting the daily recommendation for children and adults who don't receive adequate sun exposure.

ProOmega 2000-D is a unique fish oil product that features ultra-concentrated EPA+DHA in the
highly-absorbable, triglyceride molecular form.* Offering even more omega-3s in fewer soft gels, this powerful formula provides unmatched support for heart and brain health, musculoskeletal system health, and healthy immune function.*
Suggested use:
Two soft gels daily, with food, or as directed by your health care professional or pharmacist.
Read More