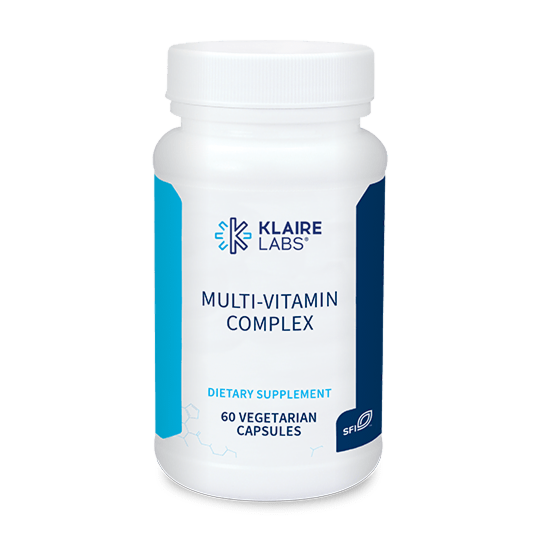 Multi-Vitamin Complex
by Klaire Labs
Enhances daily vitamin intake.

A comprehensive and hypoallergenic once-daily vitamin supplement, Multi-Vitamin Complex has been specifically formulated to exclude minerals for situations where enhancement of vitamin intake only is desired. Activated forms of folate (Metafolin®** L-5-methyltetrahydrofolate) and vitamin B12 (methylcobalamin) are used for enhanced absorption and bioactivity. This formula provides between 100 and 200% of the Recommended Daily Allowance (RDA) for most vitamins, and 300 percent of the RDA for several B vitamins. For best absorption, Multi-Vitamin Complex should be taken with food.

Suggested Use: 1 capsule daily with food.
Total Amount: 60 capsules
Read More