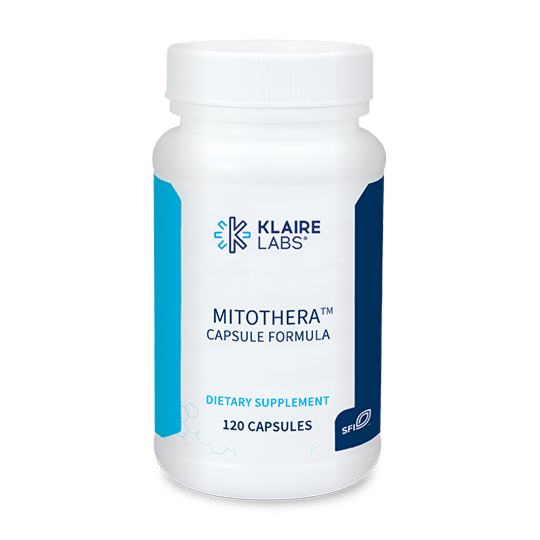 MitoThera Capsules
by Klaire Labs
Focused support for mitochondrial energy production.

MitoThera™ supplies key nutrients and energy substrates to protect against free radical damage and assist mitochondria in performing their critical functions most efficiently. Lecithin is excluded from MitoThera™ capsules for best tolerance by those who are sensitive to soy. MitoThera™ augments the actions of MultiThera® multivitamin formulas for individuals with disorders of energy metabolism, chronic illnesses, and aging individuals who need specialized nutritional support.
Suggested Use: 4 capsules daily with food.

Total Amount: 120 capsules
Read More