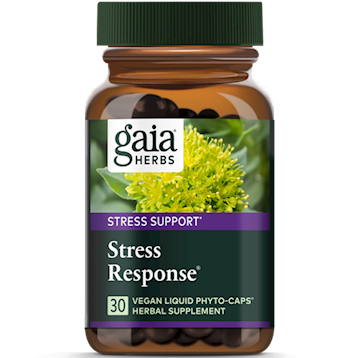 To combat stress and live a more balanced life, it's essential to optimize adrenal gland function. Gaia Herbs Stress Response® contains a synergistic blend of five Adaptogens traditionally known for helping the body cope with stress in a healthy way.*
• A synergistic blend of Rhodiola, Holy Basil, Ashwagandha and Schisandra.
• With Gaia-grown® Oats, extracted fresh immediately after harvest to preserve full spectrum compounds for optimal potency.
• Popular formula for those feeling overwhelmed and rundown.*
• Helps maintain healthy energy levels.*
Read More