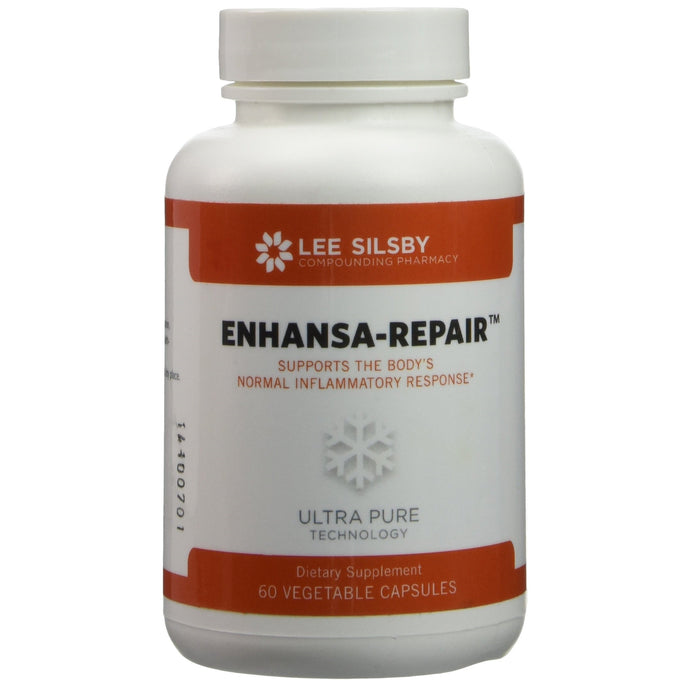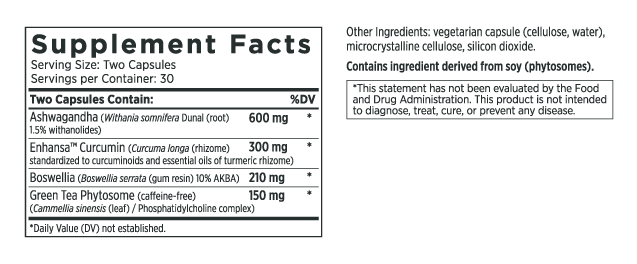 Enhansa REPAIR - Currently on Back Order with Manufacturer
by Lee Silsby Compounding Pharmacy
A blend of specialized extracts of Curcumin, Boswellia, Green Tea, & Ashwagandha
A large and growing body of research has been dedicated to the study of plant polyphenols and their anti-inflammatory properties. The findings have been very promising so far. As a result of this, Lee Silsby Compounding Pharmacy has developed Enhansa-Repair™, a proprietary blend of specialized extracts of plant polyphenols.* Each ingredient used in Enhansa-Repair™ was chosen based on the following criteria:
A large body of research on the anti-inflammatory effects of the plant
A long history of medicinal use in humans, with low side-effect profile
The extraction process must yield an extract with high potency, absorption, purity, and standardization
Recommended dosage: Two capsules, one to two times a day, or as directed by your healthcare practitioner.
Read More
Disclaimer

These statements have not been evaluated by the FDA. These products are not intended to diagnose, treat, cure, or prevent any disease.

Before You Use Enhansa

Consult with your healthcare provider before taking this product.